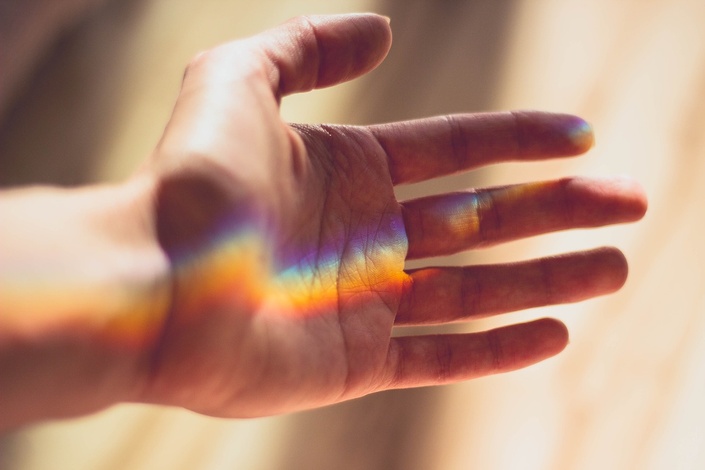 Psychedelic Therapy & Integration
A Personal Breakthrough Program for Psychedelic Healing Through Safety, Self-agency & Sustainable Life Upgrade
HEAL YOUR SOUL, REVITALIZE YOUR LIFE
Psychedelic Therapy & Integration Breakthrough Program is a practical hand guide and educational support system for anyone who has heard about the potential of psychedelic experiences for psychological, physical and spiritual healing and transformation - and is looking for tools to utilize them with minimal risks and maximum benefits.

If...
You are feeling stuck in your life and have heard about the possible benefits and life-changing potential of psychedelic substances
You are thinking of using psychedelics but don't know where to start or how to go about it
You are planning on using psychedelics and want to make sure you approach them safely, mindfully and effectively
You want to use psychedelics to heal yourSelf mentally, physically, emotionally & spiritually - and wish there was a manual with clear guidelines, practical strategies and real-time tools that help deliver the relief you need
You want to make the most of your psychedelic trip and need a road map for positive change and sustainable results - that last years (!) after your psychedelic session
You want to learn all of this from an experienced and skilled guide that will coach you through your initial steps into the sacred psychedelic realm
You know you have all the answers within you; and ready to become a Self Healer...
I invite you to join me on a laser-focused journey of consciousness expansion, soul awakening and life optimization.
In this unique educational coaching program we will meet through
4 modules, 4 coaching sessions, 30 video lessons and my vault of external resources
where you will learn a tried-and-true set of guidelines for
Psychedelic Safety
Ceremonial Preparation
Effective, Intentional Engagement with Psychedelic Space
Successful Post-Experience Integration
The tools you learn in this coaching program will help you:
Reduce risks associated with psychedelic use
Increase your confidence, Self-reliance and personal agency navigating psychedelic experiences

Obtain personal

breakt

hroughs that can equate to decades in conventional talk therapy

- and save you thousands of dollars
Deepen your psychological, spiritual and physical healing
Find your truth, life purpose and authentic voice
Accelerate personal transformation towards a healthy, balanced and sustainable lifestyle

that is true to you.
Some of what you will acquire in the Psychedelic Therapy & Integration Breakthrough Program:

Learn about popular psychedelics substances and plant medicines such as Psilocybin mushrooms, MDMA, ayahuasca, LSD, N,N,DMT, 5MeO-DMT (Bufo Toad), Mescaline & Iboga

Explore how they are being used for healing and therapy

Identify risks and benefits of working with psychedelics

Learn techniques of microdosing

Discover if you are a candidate for psychedelic use and healing

Learn how certain pharma medications affect psychedelic use

Acquire preparation strategies when planning a psychedelic experience

Learn about the outcomes of working with psychedelics on your own or with a guide

Explore the different stages of the psychedelic experience and their effects

Acquire a practical skill set to navigate psychedelic spaces safely, confidently and effectively

Learn tools to minimize the chance for a "bad trip"

Understand psychedelic integration: what it is, why it's important, when it's done, and how to do it

Compare between immediate and long term integration techniques

Learn how to recover from challenging experiences

Formulate your at-home integration practice - with room for upgrade!

Cultivate Self care into your day-to-day routine

Practice the art of weaving psychedelic transformation into your life

Maximize the benefits of a psychedelic experience while minimizing risk
And much more!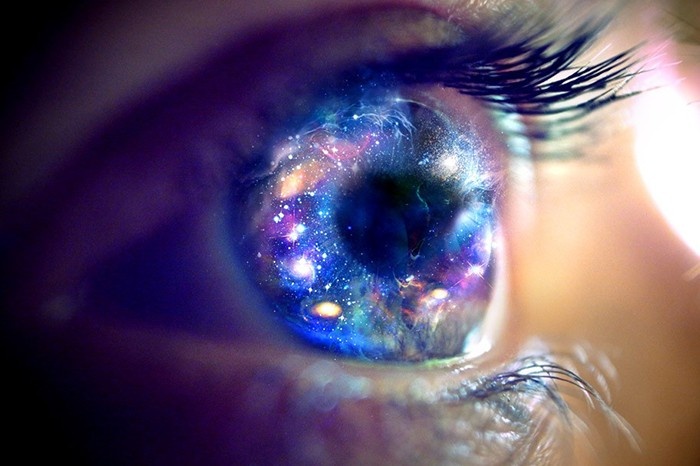 Why I Created Psychedelic Therapy & Integration Breakthrough Program
Clinical research of psychedelics is emerging with unparalleled results, successfully treating common ailments like anxiety, depression, PTSD and addictive behaviors. Psychedelics are also a used to attain mystical states, enhance creativity and tap into one's soul. The media is ablaze over these new-old "miracle drugs" and millions of people are wondering if psychedelics are the self-help tool they have been waiting for - and if so, how to approach them safely, mindfully, and effectively?
Psychedelic therapy remains largely illegal; but is projected to become FDA-approved in 2021 - with an estimated cost of $12,000-20,000 (!).
Trustworthy, experienced and knowledgable underground guides are hard to come by (and have their own price tag of $500-$2500 per session).
The result: many people are experimenting with psychedelics on their own, counting on online research as a primary source of education - and putting their wellbeing in the hands of the internet.
Without proper information/adequate preparation here is what many people end up getting from their first psychedelic experiences:
A "bad trip"

Heightened fear & confusion (that last for months)

Paranoia, panic & anxiety (ditto)

Nausea and vomiting (that is not part of the intended healing)

Re-traumatization

Temporary/permanent psychological damage

Potential psychosis/mania

Putting themselves at physical risk

Neural toxicity

Overdose

Unfortunate and unnecessary death.
Over 90% of these risks can be eliminated with harm-reducing, educational guidelines for psychedelic therapy.
As risks are reduced - potential benefits are amplified:
Successful treatment of PTSD, depression, anxiety & addictions

End-of-life conflicts

Quitting smoking & drinking

Interpersonal relationship issues

Wounded child healing and reparenting

Intergenerational trauma resolution

Individuation & differentiation

Emotional intelligence

Awareness and presence

Spiritual awakening

Enhanced creativity & problem solving

Life purpose, direction and profession

Confidence and self-worth

Clear Self-expression, authenticity & personal truth

Life optimization

Happiness.
These benefits are largely fleeting for many and not sustained over time; a practical Psychedelic Integration program helps deepen the benefits, turn them into reality and sustain them indefinitely.
What you get by signing up to
Psychedelic Therapy & Integration Breakthrough Program for Psychedelic Healing
A 2-month education & coaching journey

4 virtual one-on-one coaching sessions with Sherree M. Godasi, internationally renowned psychedelic educator, coach & integration pioneer
4 comprehensive course modules

30 video lessons with over 700 minutes of original content

Access course content on-demand and at your own - and join sessions from anywhere in the world

Lifetime access to all course recordings including any future course expansions

Each module includes my personal resources for further learning: assignments, book recommendations, articles, playlists, websites, videos, podcasts and meditations
Your Instructor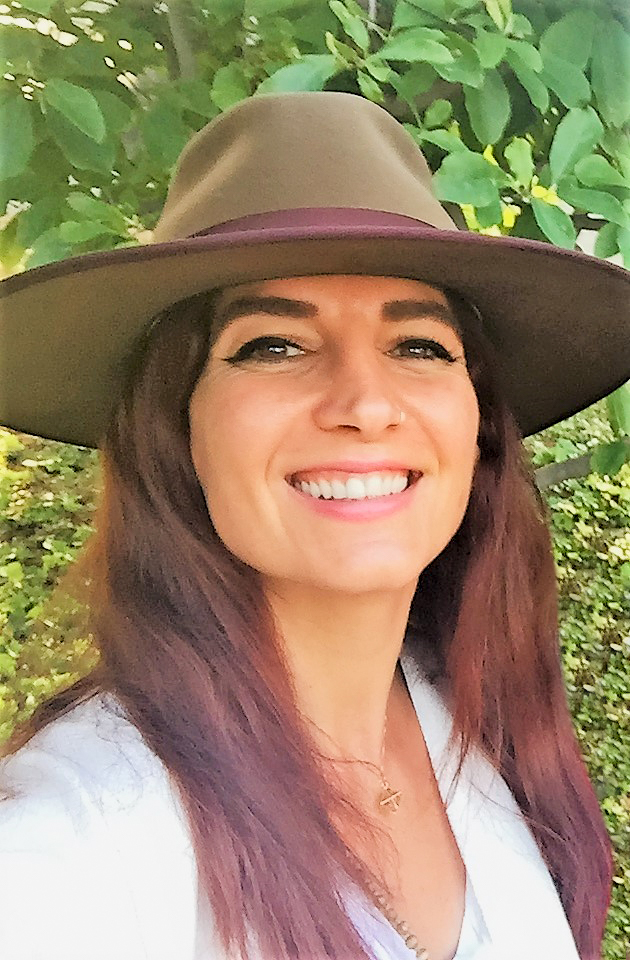 Psychedelics awakened my soul; integration transformed my life. I'm here to share with you the practical tools that will empower you to do the same: heal, grow, and fully embody your infinite potential and genius in your day to day life.

I am a psychedelic educator and a pioneer in the field of psychedelic integration and community building. Since 2015 I have been a member and activist in the Los Angeles psychedelic community, where I've found one of the first and largest psychedelic integration communities in the world - now turning to be a non-profit organization. I am also the co-founder of a specialized professional network for integration providers.
Academically, I have earned a Master's in psychology with a concentration in psychedelic integration therapy. As a devout scholar of transpersonal and depth psychology I am certified in Jungian analysis studies.
Professionally, I am a certified psycho-spiritual and addiction recovery coach, as well as trained in the MDMA-Assisted Psychotherapy program by the Multidisciplinary Association for Psychedelic Studies - MAPS (partial training completed). I have completed MAPS's Zendo Project training for psychedelic support; trained in spiritual emergence; and had the honor of learning holotropic breathwork with transpersonal psychology founder and "the godfather of LSD" - Dr. Stan Grof.
In my private practice as an integration coach I have been humbled to successfully support people afflicted by anxiety, depression, PTSD, addiction, substance use disorders, personality disorders, neurodevelopmental disorders, eating disorders, life changes, relationship & social issues and spiritual emergence. I also mentor a group of integration professionals through an online coaching group.
Personally, I am a mother to a baby girl and married to Dr. Ben Malcolm. I am a student of psychedelics, plant medicines, shamanism and work with elder mentors on my own integration practice. I am passionate about writing, learning, Jungian psychology, inner work, creative expression, being of service to Spirit and living a wholly, integrated life.
In Psychedelic Integration School I will be sharing from my personal knowledge and experience in all of the ways I have practiced and continue to research psychedelic integration. I have studied, developed and taught segments from my integration vault of content over the last few years and this will be the first time it is presented in-full, in an easy-access online format, and in levels that are custom-tailored to your needs and personal/professional aspirations.
I'm excited and honored to walk this path with you!
The Psychedelic Healing & Integration Breakthrough Program is suitable for you if:
You have never tried psychedelics and want to learn more about them

You are thinking of trying psychedelics and wants to know if they are right for you

You would like to try psychedelics but are afraid of having a "bad trip" and wish you had an instruction manual

You would like to try psychedelics and want to learn how to do so mindfully, safely and effectively

You have tried psychedelics and are looking to deepen your exploration with more intention, structure and guidance

You have heard about "psychedelic integration" and not sure what it means or how to go about it

You have tried psychedelics and want to understand them better, to utilize the insights to heal the past and transform your life

You are a professional seeking expanded knowledge, tools and interventions to utilize in your clinical/non-clinical practice supporting psychedelic transformation.
Prior psychedelic knowledge/experience is not necessary to join this course.
Frequently Asked Questions
When does the course start and finish?
The course program begins on the date of your registration. You will then have two months to complete your coaching sessions. After the sessions are completed, you will have lifetime access to all course content and recordings.
How long do I have access to the course?
How does lifetime access sound? After enrolling, you have unlimited access to this course and all of its recordings and future upgrades for as long as you like - across any and all devices you own.
Do I have to participate in the coaching sessions?
Participation in the sessions is not a requirement of this course. However, it is highly recommended as you get a chance to receive direct coaching and guidance from the instructor, based on the content of the course; your online learning turns experiential which enhances your understanding of the material and enriches your course experience and value of your investment.
Are there any at-home assignments offered in this program?
Each module is supplemented by my personal resource list (book recommendations, youtube videos, articles, podcasts) and journaling questions to help you reflect on the presented content, deepen your understanding of the psychedelic experience and amplify your personal healing journey.
Do I have to use psychedelics to participate in this program?
Use of psychedelics is not a requirement of this course, nor is previous psychedelic experience. Use of psychedelics while on the live group calls is prohibited and is grounds for removal from the program immediately and without refund. The program is educational and does not encourage or promote the use of any illicit substances.
Important Notice - by purchasing this program you are agreeing to the following:
This program is intended for educational purposes only. The presented information and the instructor do not condone or encourage illicit substance use or any illegal activities. The instructor is not responsible for any actions taken by you as a participant of this program.
Psychedelic substances or referrals to illicit substances/therapies are not offered.
The instructor is not a licensed mental health clinician/therapist, and does not provide clinical/medical advice or opinions.
This coaching program and any of its content are not a replacement for clinical therapy or medical treatments. While utilizing psychedelics for healing it can be beneficial to be supported by a professional. If you are experiencing mental/physical health hardships/conditions, and/or are taking medications, seek the support of your clinical professional.
This course is closed for enrollment.